Mount Kilimanjaro
Mount Kilimanjaro is Africa's highest mountain and the tallest free-standing mountain in the world. Each year it attracts thousands of climbers and adventurers from all over the world. Climbing Mount Kilimanjaro is like walking from the tropical to the arctic in just one week. It is a real challenge due to the altitude and the rate of ascent, but also extremely rewarding.
In 1987 UNESCO listed Mount Kilimanjaro as World Heritage Site because of its natural beauty. The variety of vegetation and landscapes is amazing due to the mountains location and immense height. From tropical rainforest with monkeys and birds to the 'Roof of Africa' where you see glaciers and an impressive snow-capped summit. On a classic climb you pass through one vegetation zone every day and a half.
The thrill of reaching the top of the Mount Kilimanjaro after days of walking is amazing. At the summit you are rewarded with breathtaking views of the African savannah and Rift Valley. Climbing Mount Kilimanjaro is absolutely an experience of a life time!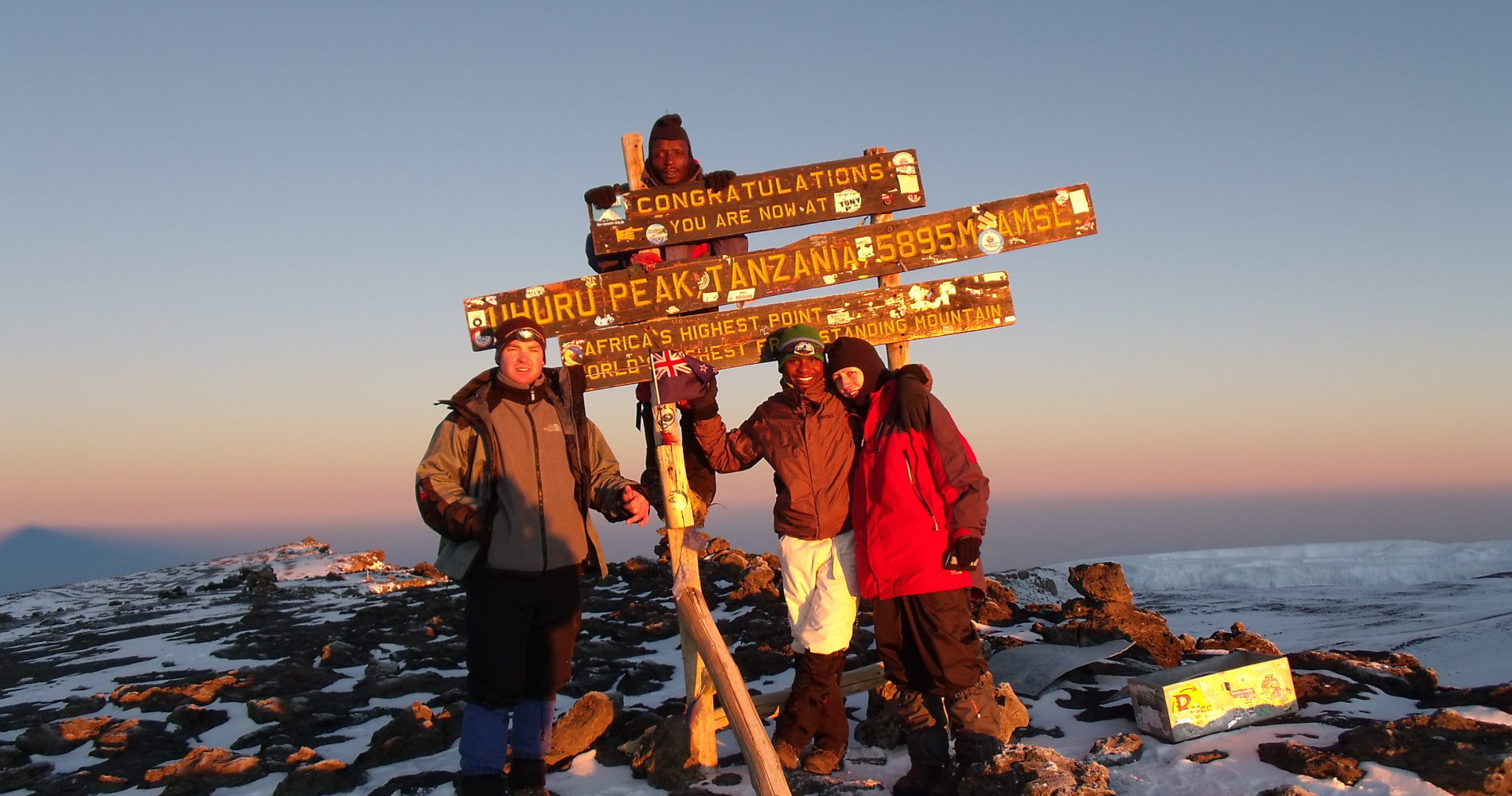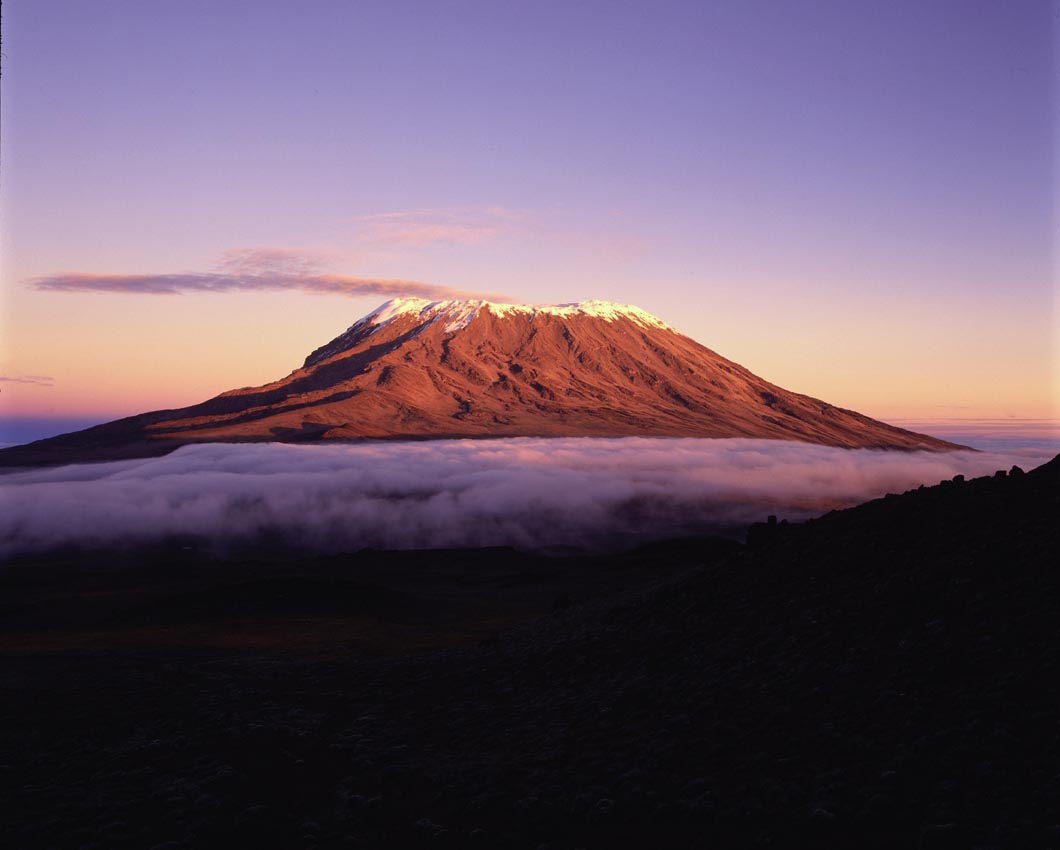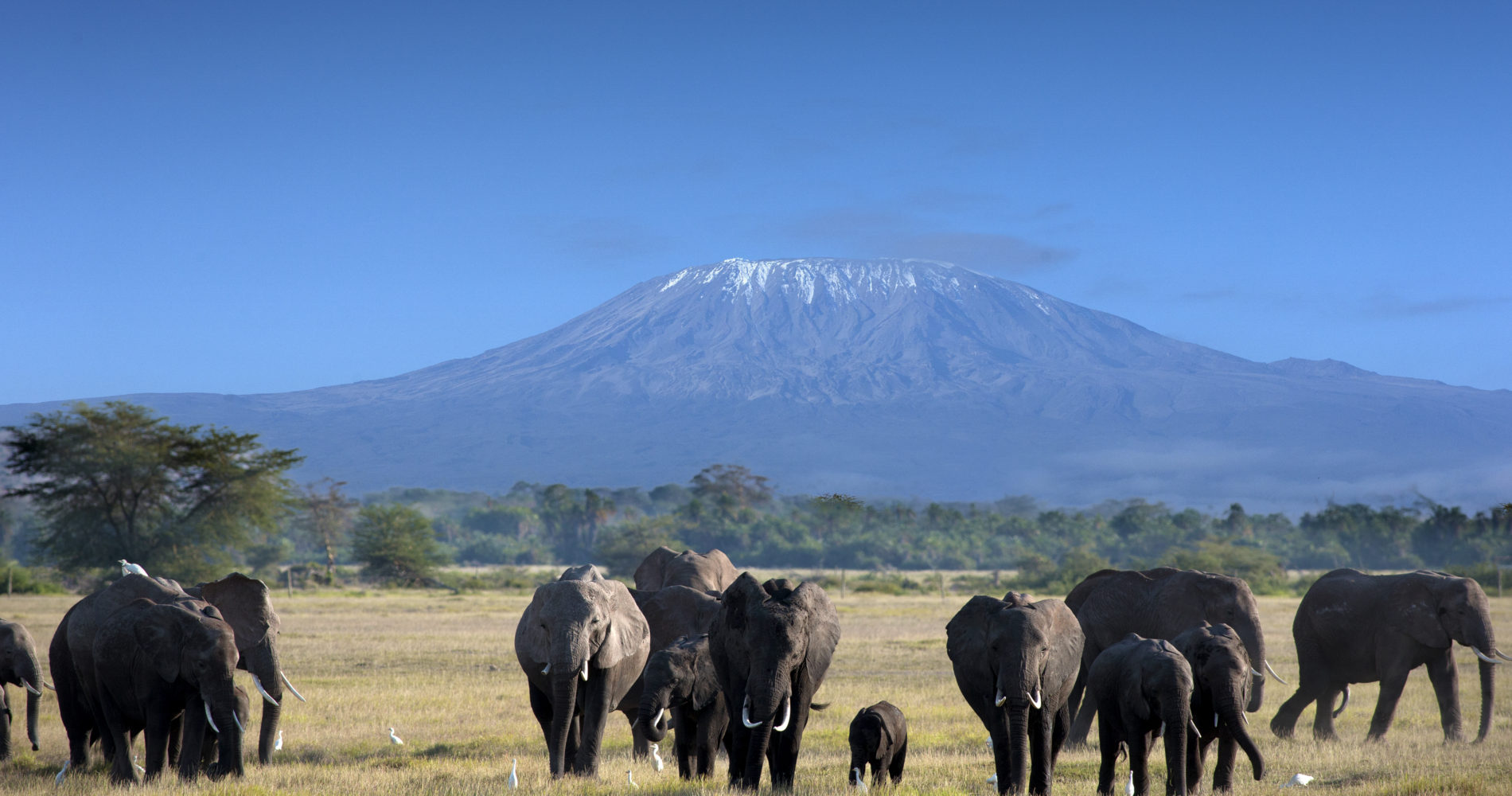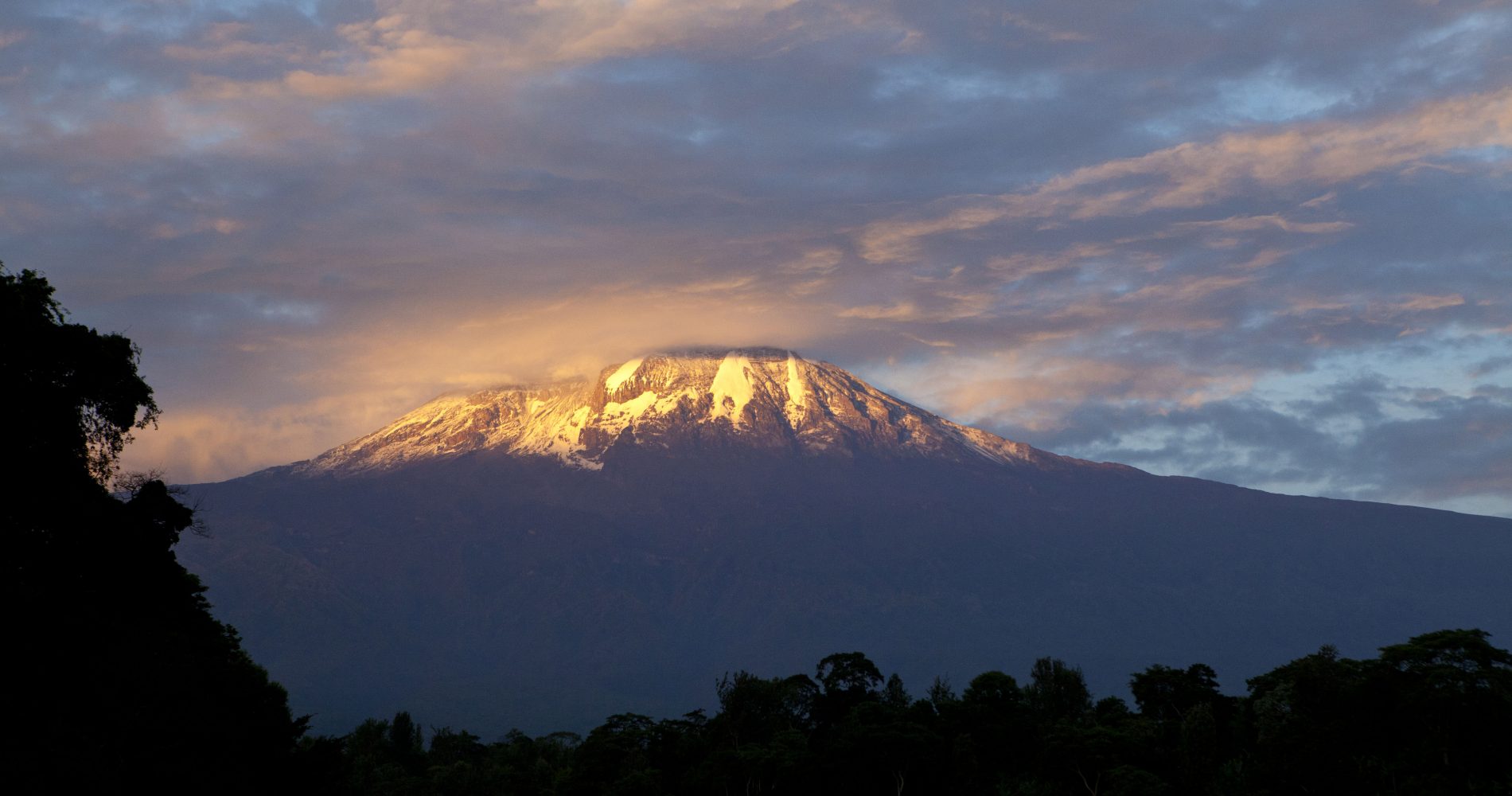 Everyone can climb Africa's highest mountain!
Do you have the dream of climbing Mount Kilimanjaro but wonder if you can make it? Climbing Mount Kilimanjaro is certainly a challenge, but you don't need to be an experienced climber to reach its summit. If you are healthy and fit it is absolutely within reach. We have an experienced and professional team that can bring you to the top safely.
That is why 95% of our guests reach the top of Africa's highest mountain. There are many things you can do to increase your chances to reach the summit and to make sure you enjoy the trek. One of the things is buying good gear and practice hikes in your home country a few months before your departure. Since altitude sickness is the main reason people fail to reach the top, it's important to take your time. Give your body time to acclimatize. Check out below which climbing route fits you best.
Support the Mount Kilimanjaro porters
Porters make it possible for you to climb Kilimanjaro. They carry all your food, gear and supplies and are an essential part of your mountain experience. Without their commitment and hard work, you are not able to climb and enjoy the magnificence of Kilimanjaro. Unfortunately local porters are often exploited and have poor working conditions. That is why we support our porters, this helps improving the working conditions of the porters on Kilimanjaro. If you book a climbing Kilimanjaro trip with us, you automatically contribute to a fair treatment of Kilimanjaro porters.
Best route for climbing Kilimanjaro?
Once you have decided to climb Kilimanjaro, the main question now is which route you should choose. There are seven different routes to the summit. They all vary in length, difficulty, scenery, traffic, accommodation and other aspects. Based on our experience we advise you to choose one of the first 3 routes.
Climbing Kilimanjaro routes
| | | | | | |
| --- | --- | --- | --- | --- | --- |
| Recommended? | Rec. number of days | Fitness | Scenery | Traffic | |
| Marangu | recommended | 5 -6 days | Average | good | high |
| Machame | strongly remcommended | 6-7 days | Average | excellent | high |
| Lemosho | strongly recommended | 7-8 days | Average | excellent | medium |
| Northern Circuit | recommended | 9 days | Average | excellent | low |
| Rongai | Only for professional climbers | 6-7 days | very fit | good | low |
| Shira | not recommended | 6-7 days | very fit | excellent | medium |
| Umbwe | not recommended | 5-6 days | extremely fit | goed | low |
Tip from our experts about climbing Kilimanjaro
My name is Phabian, I am a guide and for over 16 years I lead people to the summit. The most popular route is the Lemosho route, due to the breathtaking scenery and views. If you are fit and well prepared, you can also climb the Marangu-, Machame-, and Northern Circuit Route.
My advice:
How long to stay? The duration of the climbing route + 2 nights (arrival and departure day).
Which hotel? The Weru Weru River Lodge is the favourite accommodation of our guest, because of the good friendly service, delicious food, beautiful area with pool next to a coffee plantation.
Travel time Kilimanjaro to the national parks/ islands
Arusha to Kilimanjaro (start climb): 2,5 hours' drive.
Kilimanjaro International Airport to Moshi: 1,5 hours' drive.
Kilimanjaro to Tarangire National Park / Lake Manyara: 4 hours' drive.
Kilimanjaro to Ngorongoro: 4,5 hours' drive.
Kilimanjaro to Serengeti: 6,5 hours' drive.
Arusha Airstrip to Zanzibar, Pemba or Mafia island: 2,5 hours.
Best time to climb Kilimanjaro
You can climb Kilimanjaro any time of the year, but the best conditions to climb Africa's highest peak, are during the months June till mid-March (except November). February is the best month since the temperature is high and the changes or rainfall low. The rainy season starts from mid-March till June and the month November. However there are people who choose to climb Kilimanjaro in April or November since it is quite and less crowded on the trails.
Information and facts
Mount Kilimanjaro is the highest free-standing mountain in the world (5,895 metres, 19, 341 ft). Climbing Kilimanjaro is an unforgettable adventure. Of which people say: "You should do that ones in your life!"
Facts about Kilimanjaro
Climbing Kilimanjaro is a spectacular hike through five climate zones, from the tropics to the Arctic. The zones are:
Farmland  (see video 0m.57 sec.) 
Tropical rainforest (800-3000 m) see video 1m.02 sec
Grassland and savannah (3000-4200 m) see video 2m.00 sec. 
Alpine dessert (4200-5000 m) see video 1m.06 sec. 
Glacial zone with snow and ice cap summit (5000+ m) see video 1m.08 sec. 
Tripadvisor experiences