Mnemba Island
Mnemba Island is an exclusive barefoot paradise off the northeast coast of Zanzibar, owned by &Beyond (a luxury safari company). A triangular shaped reef – part of the Marine Protected Area – surrounds this island with its beautiful scuba dive sites, corals, fish and stunning ocean views.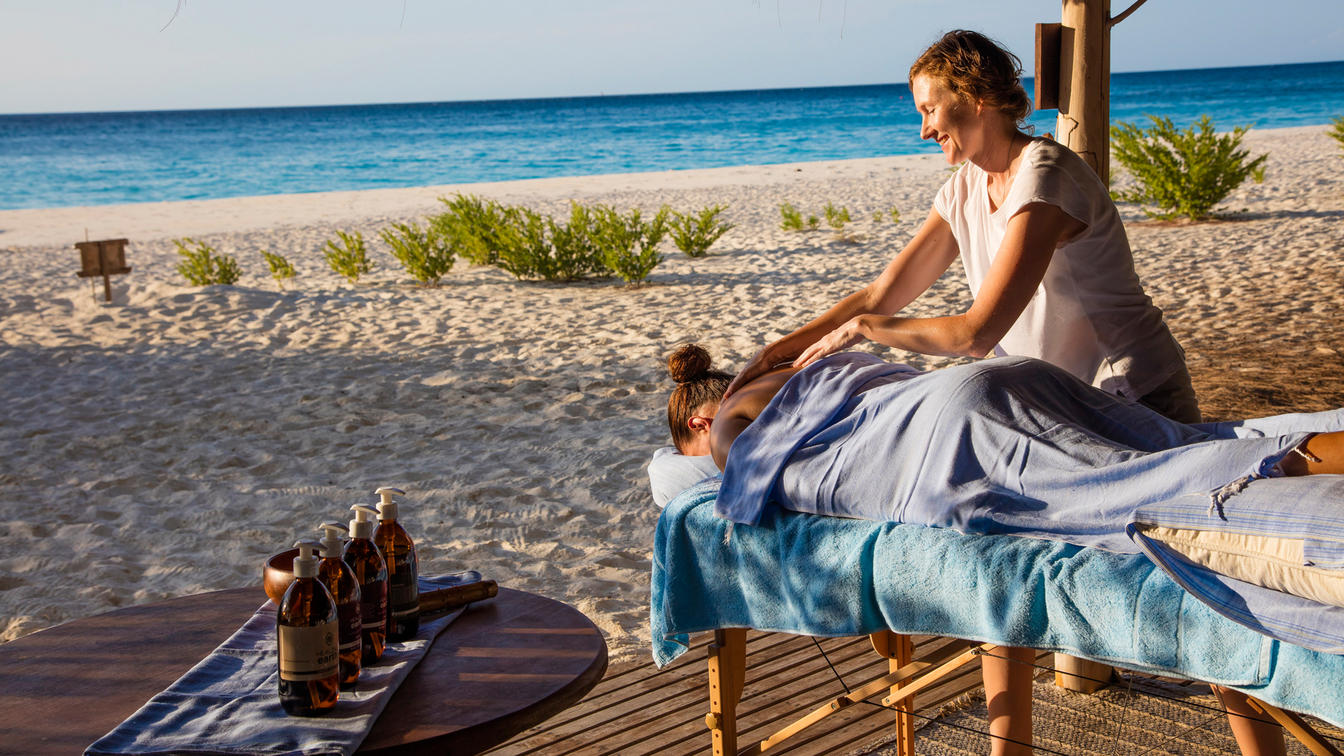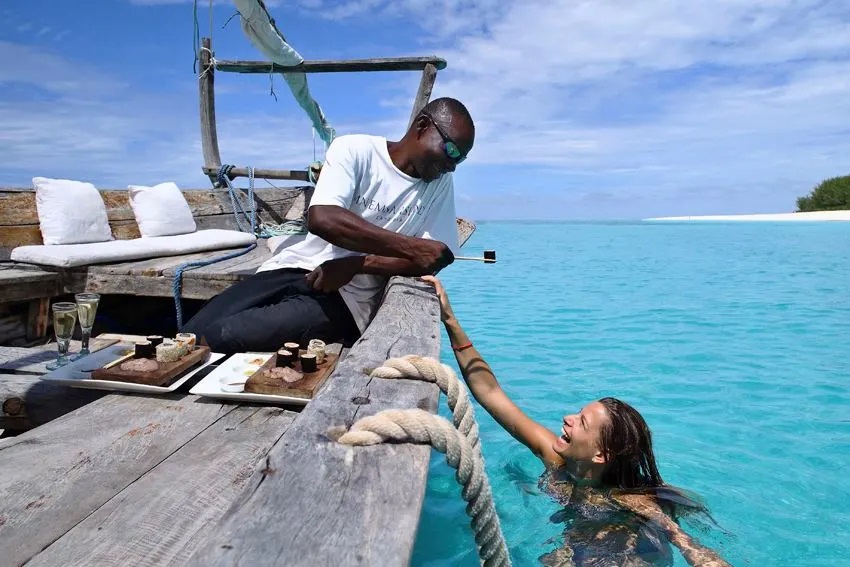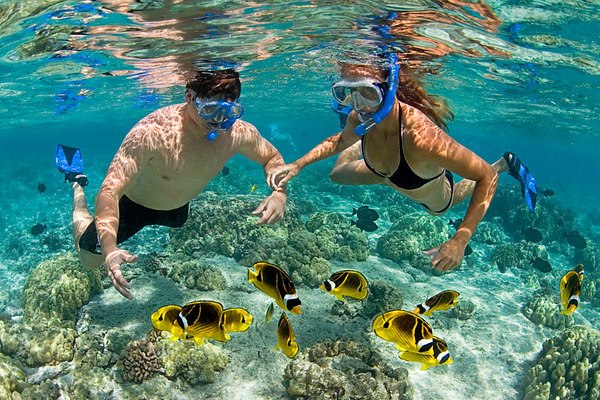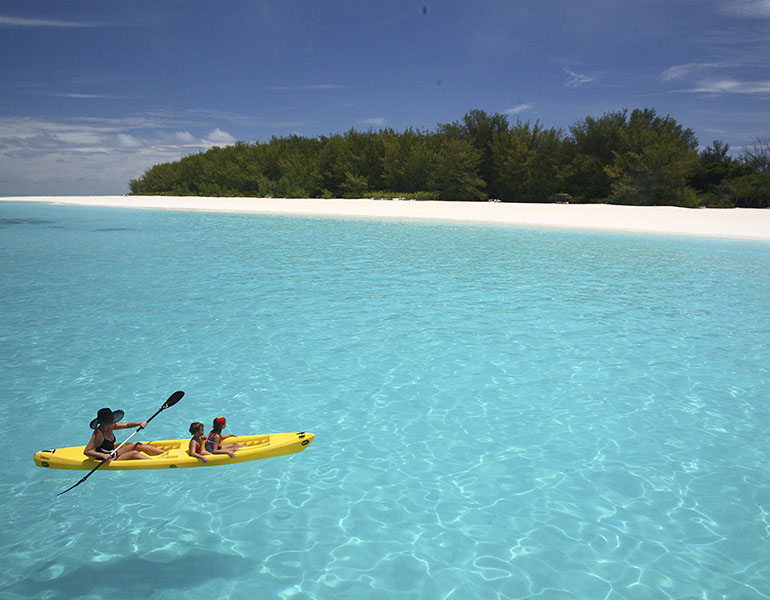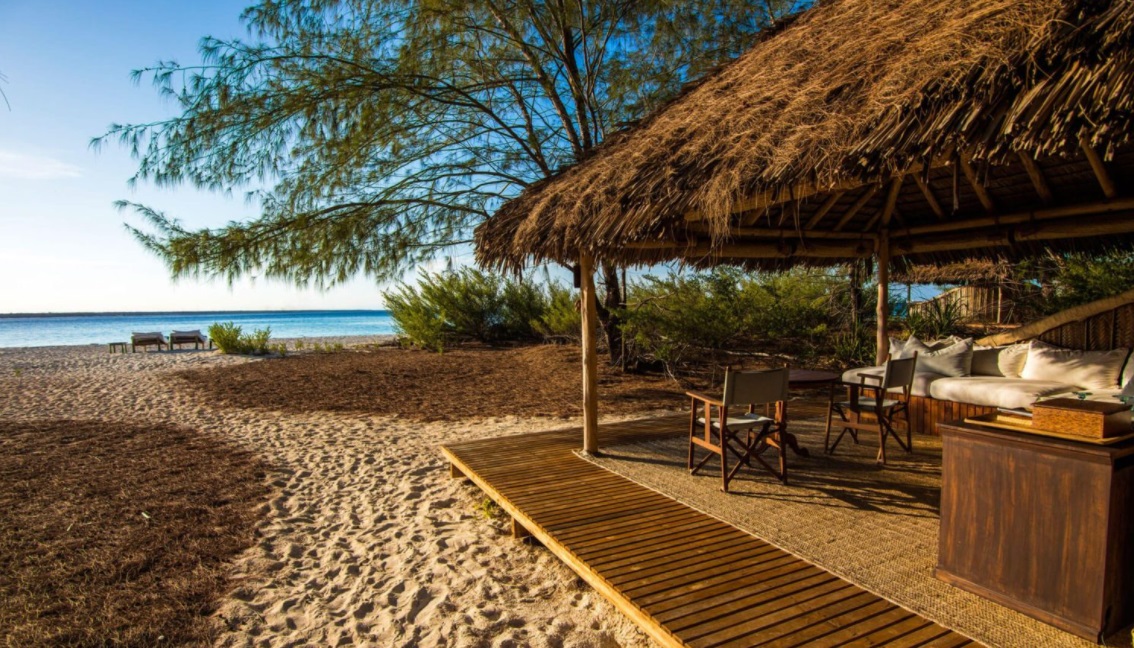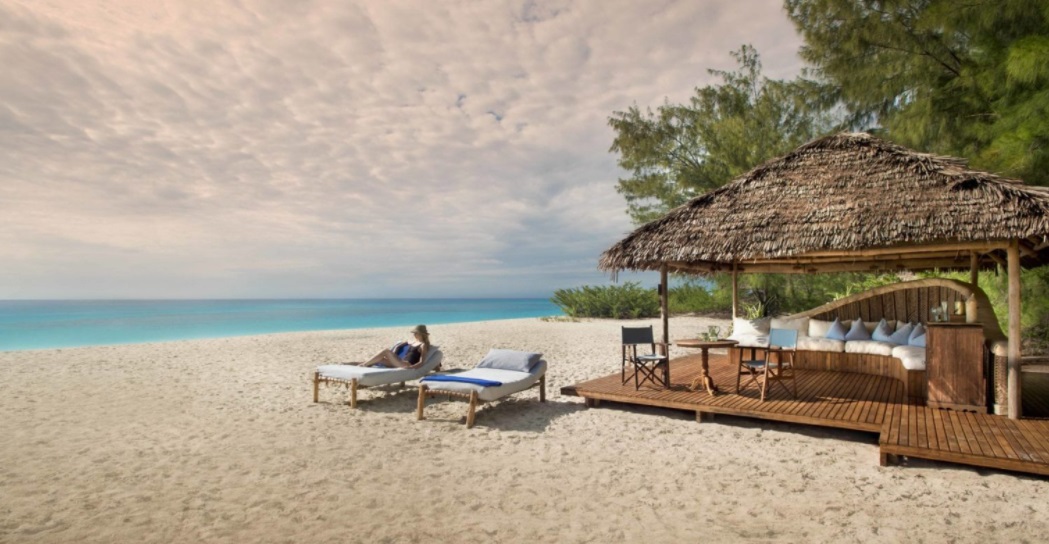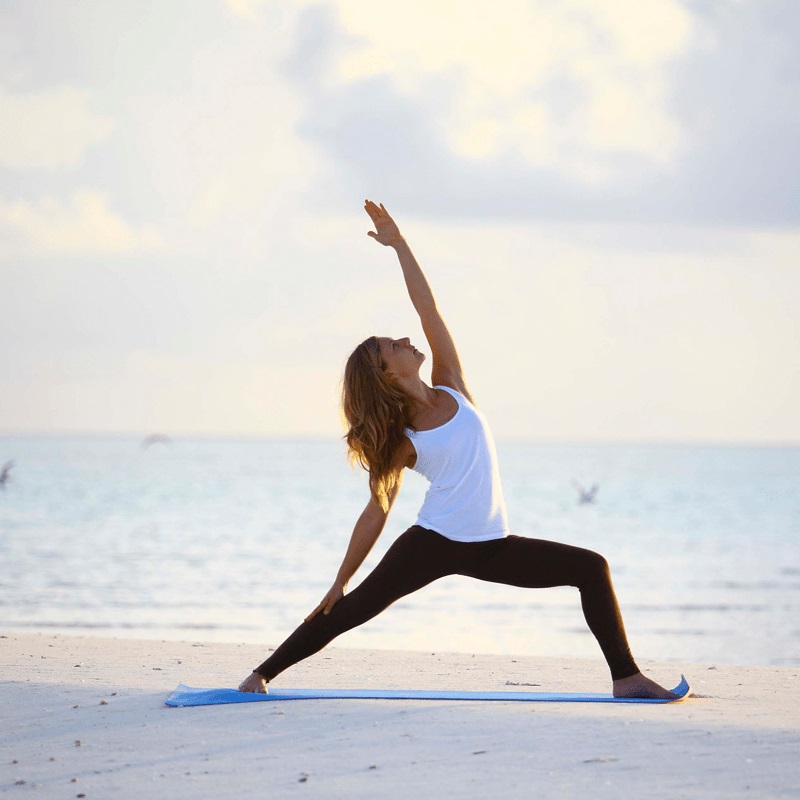 This is how you stay!
The &Beyond Mnemba Island Lodge provides nothing less than top notch, high class luxury for guests with a larger budget. The lodge offers exquisite, yet unpretentious rustic-chic bandas on the beach. There are only twelve bandas accommodating to a maximum of 24 guests. Two of which are family bandas, linked by a walkway. From your banda, you look out from the Casuarina pine forest onto the immaculate sandy beach. And here, you get to relax on your very own stretch of beachfront!
From the dining and bar area, you'll have a wonderful view of the beach and spectacular views of nearby Zanzibar. Each banda has an appointed private butler, who will serve you a late breakfast of tropical fruits, freshly squeezed juice, and Tanzanian coffee on your beachfront veranda. And if you want to celebrate the glorious sunset – fresh sushi and chilled champagne can also be discreetly served to you on the beach loungers. Or maybe you're in the mood for a romantic candlelit dinner on the beach? That is also possible! Just as yoga sessions, massages or a wide range of water sports activities.
A diverse ocean life
Occasionally, you can sight larger ocean species here, such as three different species of dolphin, humpback whales (from July to September) and whale sharks. And between February and March is the turtle nesting season, with nests hatching on the beach!
Activities on Mnemba Island
Scuba diving
Snorkeling and other watersport activities
Boat trips
Yoga sessions to connect mind, body and spirit
Massages
Romantic beach dinner
How to get there?
The Mnemba Island Lodge will pick you up you from Zanzibar International Airport or in Stone Town.
The 1,5 hour road trip will take you to the north eastern part of Zanzibar, were you will board an open ski boat for another 10 to 15 minutes.
Please note:
As there are no jetties, departures and landings are directly to and from the beach and involve a little wading. Thus, boat transfers are weather dependent.
When dark, crossing the channel is not safe!
Morning departure:
Summer: 6 am/ Winter: 6:30 am
Afternoon departure:
Latest transfer summer and winter: 4:30 pm
That's what Mnemba Island is all about!
The Marine Sanctuary is home to a variety of Indian Ocean creatures:
Nesting sites of endangered green sea turtles (they lay their eggs on the beaches between February and September)
Humpback whales (July to September)
Three species of dolphins
Whale sharks (the largest fish in the world)
Migratory and resident shorebirds
About 600 species of coral reef fish
Mnemba Island Facts
3 km off the northeast coast of Zanzibar
500 metres in diameter
1.5 kilometres in circumference
Only 12 spacious bandas
WiFi available